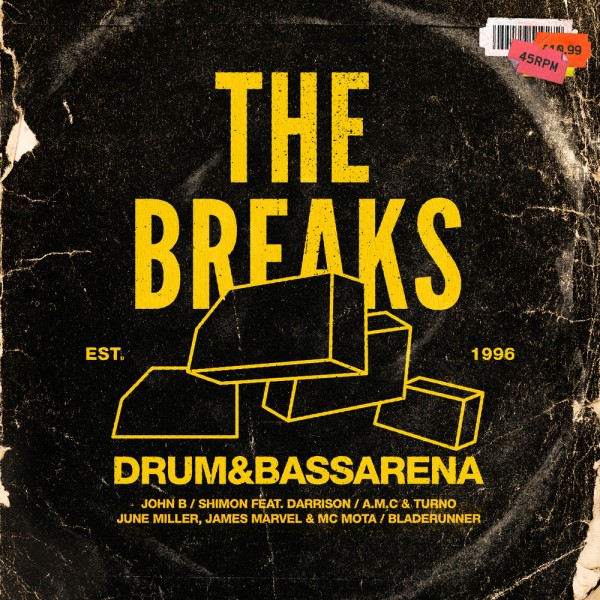 "The Breaks EP" is a compilation packed with five heavy tunes by DnB artists from every generation. "To celebrate our 21st anniversary I wanted to start a brand new chapter in releases," states Drum & Bass Arena founder The Risky. And they celebrate it big time!
John B is starting with "Energy" – it´s the best track by John i heard in the last years. A lot of old school breaks and stabs are creating a atmosphere that i felt in the 90´s, but it has definitely the potential to work on modern days dancefloors. After years of waiting Shimon just released two tracks on his own label Audioporn. One of them is "Physio" ft. Darrison (release date 14.07.17). On this compilation there´s also a track by Shimon ft Darrison and it goes by the name of "Believe it". Next is "Ice Cold" by A.M.C. and Turno. The combination is as wicked as the track – Boom! Then you get "Don Dada" by June Miller, James Marvel & MC Mota. This one is the most experimentell tune on this compilation, a huge intro will make the crow scream but the drop is so crazy that a lot of ravers will break their feeds by trying to dance to this. Last but not least is Bladerunner. "International" is a nice, smooth roller with warm subs.
The only audio link i found is here.
Release date 14.07.2017 – Watch out!