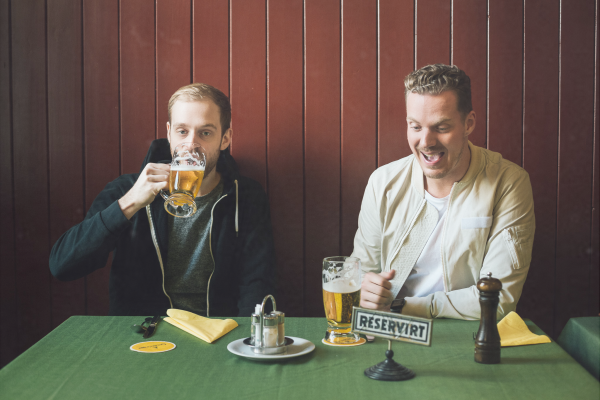 What a combination! It is stronger than German beer and more tasty than Wiener Schnitzel.
Five monstertracks by Phace & Mefjus. You´ll hear the perfect sound design where both stand for. I like the hard and straight blend that is coming from Mefjus and the crazy swing from Phace.
The "Wastemen EP" was just released last week on Neosignal. "The Mothership VIP" is out as a free download. Love that vocal pitching. My absolute favorite is "Decisions". Just watch the picture and you know they definitely had some fun!
Don´t waste your time and listen to this! Prost!
TRACK LIST
A1. PHACE & MEFJUS – DECISIONS
A2 . PHACE & MEFJUS – WASTEMEN
B1. PHACE & MEFJUS – MALMAISON
B2. PHACE & MEFJUS – SWERVE
FORMATS: DIGITAL / 12" VINYL