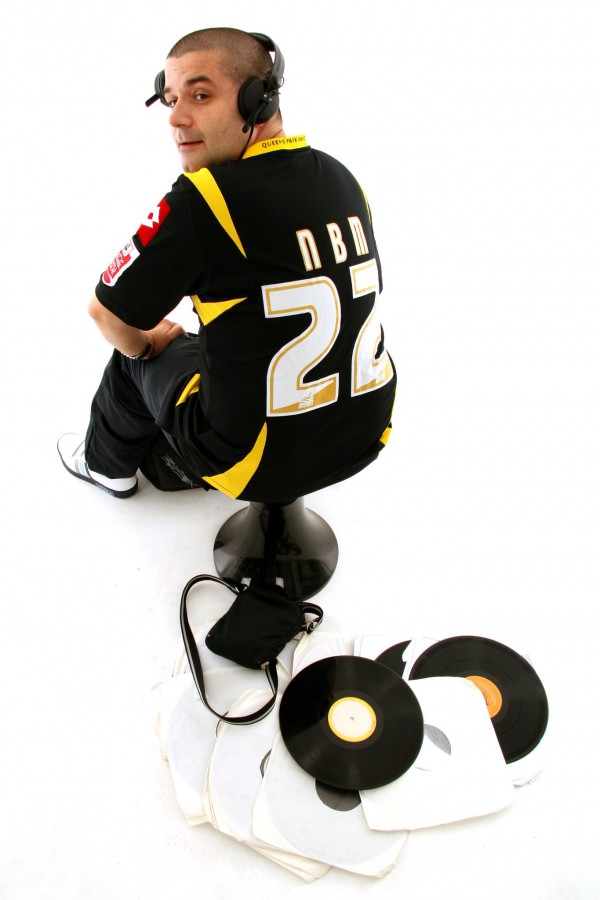 Nicky Blackmarket is one of the pioneers of Jungle / Drum and Bass music. The always friendly and smiling legend started DJing in the early 80´s when he was 14. From Acid House to Breakbeats to Jungle to Drum and Bass it was a long way that shaped his skills in selection and mixing. He was the owner of the well known Drum and Bass record shop: Blackmarket Record Store in Soho and has sporadically produced tunes. He is playing up to 5 gigs a week and has just revived his label "Kartoons" that stopped in 2000.
The family man with five children and a very busy DJ schedule has not too much time. We are very happy that we got the chance to talk with him about Drum and Bass in general and the art of DJing after his four hours set in Braunschweig Germany.
Can you remember your first gig?
Oh gosh, the very first gig i did was a youth club nite called "contacts" in Pimlico when i was 15`!
How many gigs have you played last year?
I can't remember how many gigs i did last year, …lost count.
What makes a good Drum and Bass DJ?
I think u need to be an all rounder to be a good DnB DJ!
What is more important: selection or mixing technique?
You need selection and your own technique which you will adapt over the time i think.
You told me that you are teaching your own kids to spin vinyl on record players. Should every young DJ know how to do that?
We are living in a completely different age now but you need to know the basics and where it come from i think. My kids will know the whole history of the music, we need to be educating the roots of today!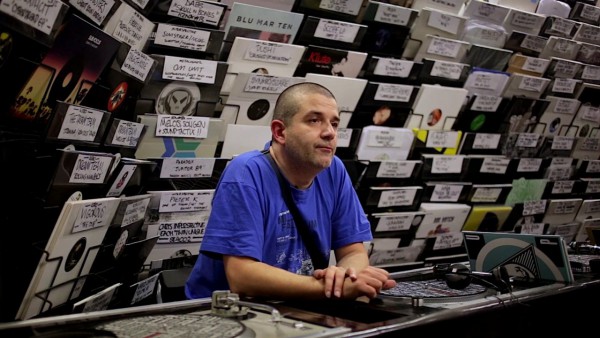 What do you think about this sentence: "It does´t matter which medium you are using to play a DJ set, it only depends on what is coming out of the speakers."
I don't think it matters anymore which apparatus you are playing on, as long as u are comfortable will it.
Where was the longest set you played?
Probably when i started out with Clarky (Metalheadz) we used to play all nite! And then unstring all the set after!
Do you have a preference to play festivals, big raves or small clubs?
I like all places to play, size does not matter when u have the vibes in the building, you are the piped piper!
What do you think of the latest development that DJ´s are playing 30-60 minutes sets, sometimes back to back with another artist.
It is crazy to see DJs playing such short sets but it is a vicious circle where the promoters want to put massive line ups and only a few hours to play around with.
How do you see the rolls of promoters, agents, managers, artists and the crowd in this development?
There´s always gonna be promoters, agents, managers, artists, ect. Like a cycle.
How important is the attitude and personal performance of a DJ nowadays compared to the 90´s?
It is still important for attitude and personal performance as the old sayin goes – You are as good as your last set.
Please let us know three old tracks that you play in nearly every set, and three new or upcoming tracks that you play often.
Nitelife on Ram, Special Dedication Remix, and Pulp Fiction.
Gypsy Woman Remix, Voltage – Goblin and 2 Degrees Remix. And new boy Canine track called "Warfare" on Biobeats!
Please tell us something about your label Kartoons.
Yes, i have Kartoons back up and running. The first was Voltage and myself. The second one just arrived by Leaf and the third gonna be Profile. I am feeling really exited about it all!
Thank you very much for the interview.