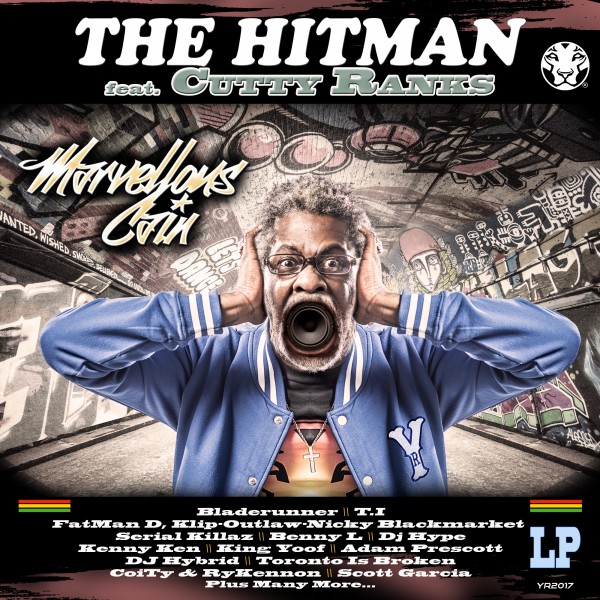 The Hitman was a big hit, released in 1994. The vocals never got old, the beats got some fresh ups in the last 23 years. The original producer of this track and Jungle legend Marvellous Cain will release a LP with a selection of 35! Remixes today on his own label Yardrock Records.
It´s not only the quantity that will shock everyone, there´s also a lot of quality brought to you by real big names from many scenes. You´ll find old remixes from people like DJ Hype (also released in 1994). You´ll find new subbass madness from T>I and Benny L. A heavy slammer by Toronto Is Broken and a wicked Jump Up remix by FatMan D, Klip & Outlaw & Nicky Blackmarket.
I tell you that nearly everybody should find his version, there is also a Garage Remix by Scott Garcia and a dancehall remake by Inna Culture.
I could throw much more big names in this post, but… just click play.