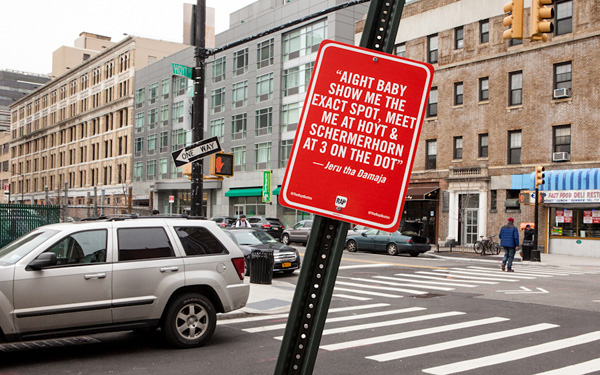 Coming from a hiphop-background i can't help being totally fascinated by this project a new york sign maker and graphic artist called Jay Shells recently did.
New York City – being a pilgrimage site for everyone who has been into hiphop culture – still is playing a big role in most of the rap lyrics, so this is what Jay made out of it – bringing back the lyrics to the respective corner!
Wanna see more of it and get some more background information, watch the video interview.