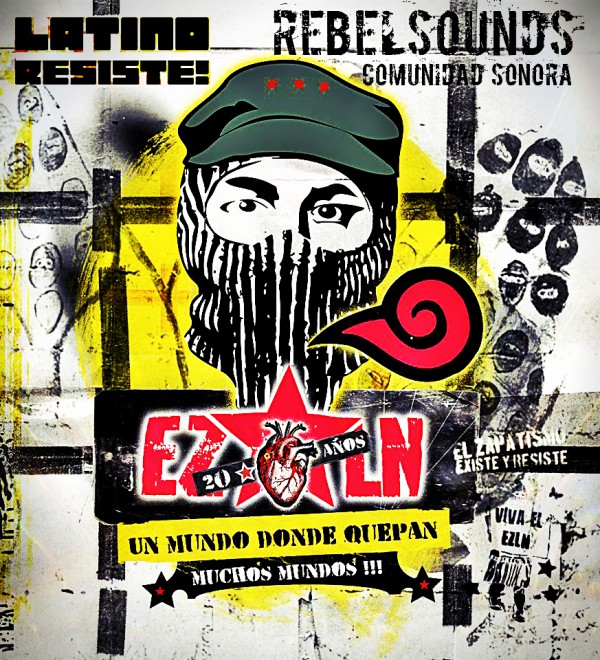 People try to get the most profit for themselves since day one. This behavior caused a lot of bloody actions and wired alliances in human history. You´ll also find people fighting for their rights and freedom, not only for food.
A small group of campesinos came out of the Mexican jungle 20 years ago to say "No!" with weapons in their hand. The president Carlos Salinas de Gortari just signed a contract for a neoliberal market between Mexico, Canada and the USA. He also sent 12.000 soldiers to fight back against the Zapatista's. They had known that they could not win the battle but they risked their life's for a dramatical sign against exploitation.
These guerilleros inspired many people to stand up against corruption, ecocide and mischievous way of governments worldwide. It is not only about remembering great revolutionary people, it is about a situation that is getting worse more and more. And it is about to say "Esta tierra no esta a la venta" ( This land is not for sale) – this movement is also the title of the tune Asian Dub Foundation and Indigenous Resistance produced for the "20 years EZLN" Compilation released by Rebel Sound and Latino Resiste.
TAKE ACTION!
Download the compilation for free