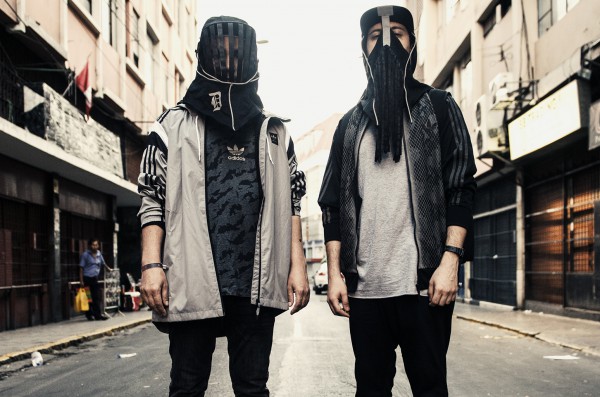 Dengue Dengue Dengue played a live set at Boiler Room´s "Stay True Portugal" Session alongside Buraka Som Sistema, DJ Marky, Batida, and many more.
The urban Duo is bringing you the freshest international Bass music mix dipped in the magic Cumbia ocean.
Personally i am very happy to hear one of my Dazed Dog tunes in the set.
Psychedelic shamanic monster bass trip – pure love!
Playlist
01. Dengue Dengue Dengue – Dubcharaca
02. Dengue Dengue Dengue – Dumbia Murdahs
03. Nguzunguzu – Skycell (Turbo Sonidero Tumbia Edit)
04. Dengue Dengue Dengue – Serpiente Dorada
05. Dazed Dog ft Mike Romeo – Bacchanal
06. Animal Chuki – Ocho
07. Dengue Dengue Dengue – Simiolo
08. Dengue Dengue Dengue – Badman
09. Dengue Dengue Dengue – Lokumba
10. Dengue Dengue Dengue – Don Marcial
11. Dengue Dengue Dengue & Los Reyes de la Milanga – Bacilah Coqueta
12. Ralfi Pagan – Pelao (Cocotaxi Remix)
13. Carlos Nunez – 2Werk
14. Schlachthofbronx – Dickie Riddim (Banginclude's Extra Cats Bootleg)
15. Symbiz – Yeeruh! (Dengue Dengue Dengue Remix)
16. A Tribe Called Red – Look At This
17. Marginal Men & C.A.B.L.E. – Shake that crack
18. Willie Colon & Hector Lavoe – Eso Se Baila Asi (Uproot Andy Remix)
19. Justo Betancourt – Pa' Bravo Yo (Dengue Dengue Dengue Remix)