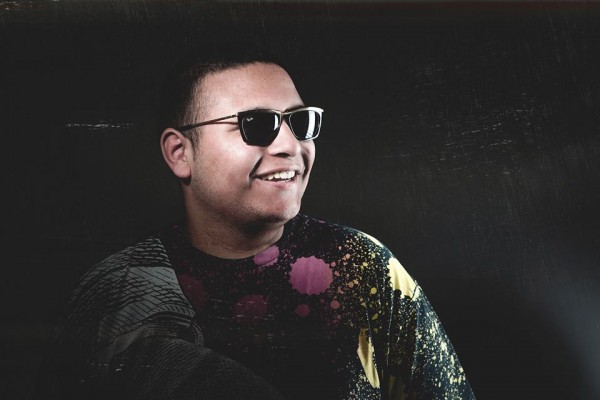 Daniël Pattiata aka Hoodie is the prince of Moombahton and the king of Amersfoort. The Dutch music producer & DJ started releasing music in 2008 and is supported by artists like Munchi, Gregor Salto, Schlachtofbronx, Teki Latex, Yolanda BE Cool and many more. In 2011 Hoodie made his first bootleg release with Yellow Claw, one month ago he released Djoek Anthem on Munchi´s "Moombahton Is Dead" Compilation, sixteen hours ago he released another banger on Muevelola and just two hours ago he released two tracks on Generation Bass .
We played him ten tunes and he told us his feelings.
CYPRESS HILL – INSANE IN THE BRAIN
Damn! This is like super old skool. If you don't know this song by know then… i don't know. This is that jam everybody still rocks. I hear this track in shops, videogames and still in the clubs. And people still make house edits of this track just to hype the crowd. Everybody loves it!
LADEN – TIME TO SHINE
Even though his name is funny I really don't know this track. But I like it! I like it very much! Is just that track that is so happy that keeps me pushing sounds I do and everything is going to be alright! I'm not a really big Reggae fanboy but this cross with Hip Hop and Reggae I do like! It's funny cause when I hear the lyrics it feels this is the perfect track when you're not feeling so well.
MACHINEDRUM – EYES DONT LIE
Ohh shit! It's time for Machinedrum. I really like all kinds of music and I really digg this one as well! It's laidback but it does have some kind of tempo in it. The sample use of this track really reminds me of XXYYXX with pitching voices and stuff. The breakdown of this track is really deep and ends with that infamous 'Champion Sound' sample. I saw the name Machinedrum a lot on the internet but I never felt like exploring their sounds but maybe after hearing this track I might.
MUNCHI – LA BRASILENA TA MONTAO (NEKI STRANAC ZOUK BASS EDIT)
Ohhh Snap! It's time for that Munchi sound! Zouk Bass that's what I like. "La Brasilena Ta Montao" was that video I saw of Munchi with his "Moombahtonista" release and I really felt like making Moombahton. And around that I started making Moombahton just due to Munchi his tracks. Neki Stranac for an instance is really cool with his cut up synth sounds and his fast drops. Neki also made an edit of my track with Corrupted Data: "Djoek Anthem". Love this shit!
MUNCHI – PIRANHAO (SAMUEL x NO SOFA x SENTA SENTA x COMO E GOSTOSO x PIKACHU ANTHEM)
Yeah damn! When I was spinning in "The Hague", Munchi came with me just to hang out. When this "afterparty" was happening he told us that he wanted to make a new Baile Funk influenced track just because his friend was making this Baile Funk sounds and was showing all kinds of YouTube videos where the real Baile Funk was happening. It was damn fun night and I'm pretty sure this happened after I dropped him at home. I love all Munchi's tracks and there is none I don't like.
MUTATED FORMS – STEALTH
Not sure what to call this genre of music. It's not Trap, it's not Twerk and it's really not Deephouse. But it's a cool track. It's really simple and the Brass next to the Synth really does the job for this track. I really don't know what he is saying but I think he is saying "I'm part of being the sickness". This is totally a track for in the background when you're chilling with your buds. Not really my type of club music to go crazy on it but it's dope to listen to it!
OLIVER HUNTEMANN – DARK PASSENGER
This track of total length of eight minutes is absolute straight trippin! I bet when you're high as fuck and you would listen to this track on maximum volume you will go crazy! This track is really long and not Daft Punk a like – too Long but more in a Deadmau5 like way. It really reminds me of one of Deadmau5's tracks. He always have some kind of simillair type of music and Build up. It's dope to listen to this music when you're on the way to a city which is far aways, But only if you have energy though otherwise I would fall asleep.
PHACE – ELECTRONIC FRONTIER
Electronic Frontier – that's really crazy! This Drum´n`Bass track is cool. It's really different than most of the Drum´n`Bass tracks I know. I used to go to the library when I was 10 years old just to rent old tapes of Drum´n`Bass music with my friend. We rented the tape and woke everybody up with this crazy Boomblaster. Maximum Volume until we got punished for making too much noise!
THE SPECIALS – A MESSAGE TO RUDY
Ewa Rudy! That's what I would say when I knew some one called Rudy here in the dutches. And yeah this is really different from all the other tracks I listened for this interview. But hey again it's a happy one! I love it. And when I'm typing this I see the sunny background with clouds of big storm that was here a few hours ago. Yes I'm not really that kind of Reggae dude but sometimes I like to play those Reggae tracks of Major Lazer… Just Because.. #TheLyfe
YELLOW CLAW – 4 IN THE MORNING (DIRTCAPS REMIX)
Ah Dirtcaps… "4 In The Morning", the original track was my favorite on Yellow Claw's "Amsterdam Trap Music" EP. But this remix is blasting ofcourse! Big Room house. I always loved house and if you can still find some on the internet you'll see I made a lot of it. What I really like about this track is that they still kept the Trap influences in the track as a breakdown of the track… Shout out to Yellow Claw and Dirtcaps!