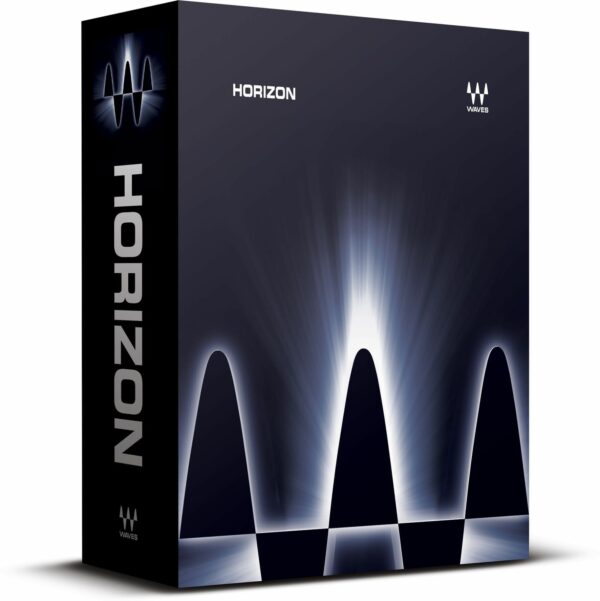 Corona has a big impact on all of us. I am missing the live events so much, but try to make the best of it and released three LP´s last year plus some EP´s and singles. This means i am sitting in my studio 10-12 hours a day, seven days a week working, working, working. Time to learn and use new things. I will share what i think about the stuff i am using, let us begin with the Waves Horizon Bundle.
The Waves Horizon bundle contains 83 audio plugins. You get a lot of EQ´s, compressors, vocal and mastering tools. Most of the plugins have a subtile effect, they don't change the sound drastically, but you will miss it a lot when it's muted.
When installed the first question is how should i start? 83 plugins are a lot! The most easy ones to handle are the OneKnob effects: Driver, Filter and Pumper. As it says: Only one Knob and the effect has a little chain inside that will do good work. I like them because they remind me of good DJ effects for producers. The sound is very nice and they are easy to use. You get the Kramer HLS Channel, Master Tape and PIE Compressor, i like the compressor for the warm sound and use it on many channels in every project, definitely worth a try. For your mastering chain you can find so much more compressors/limiters, analyzer tools, EQ´s and maximizer, try them all and use what fits best. There are also many Guitar effects, many producer friends like these. There are also a couple of reverbs and delays for your taste. You have some plugins for vocals, for example Waves Tune LT, you don't need Melodyne or similar products anymore when you get this bundle.
I love to work with the Stereo Maker and also the Renaissance plugins. I used two plugins very much for my bass sounds. If you produce electronic music and search for something to get your subs heavy, your 808 kicks brutal with a good presence but not too much distortion you have to try LoAir and MaxxBass!
As i said in the intro, most effects are working more subtil, they don't change your sound dramatically, but if you use more and more of these plugins you won't miss them. The sound is definitely getting much warmer with a bright presence.
The official price is 595$, but there is always a special offer on the Waves homepage where you can buy this bundle for 300$.