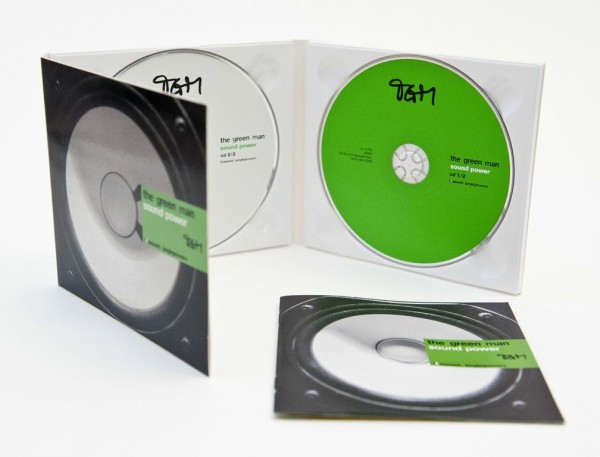 The Green Man is a pioneer for Drum and Bass music not only in
Germany. But for us he´s much more: A good friend and our editor for
everything that belongs to producing.
He created his label Basswerk back in 1997 based on the Junglegrowers
project with his close friend Cheetah. More than 37 vinyls, 7 CD´s and
50 digital releases have been released. Now there´s a new album by The
Green Man: "Sound Power" with 30 tracks on two CD´s. You´ll hear
Jungle, deep DnB, jazzy songs and hard stuff everything with a
extraordinary Green Man flavor spiced up by a lot of combinations with
artists like Mystic Dan, Freeze, MC Navigator, Sam KDC and much more.
Time for some questions.
Your musical range is very wide and your history in the Drum and Bass
scene very long. Your new album is reflecting both facts. Could you
please pick out some music examples and let us know why they are
special for your own history.
"Word, Sound, Power": This of course is very special to me, as it was a
long time dream to do something with Peter, and the day we recorded
that it was very unlikely everything would work out, we all had to
travel long ways and there was a heavy snowstorm and only very little
time. With the help of DJ Freeze everything worked out and a musical
vision became reality. I dreamt of combining his great soulful and
reggae influenced voice with a more relaxed and electronic sound –
apart from him having been a true inspiration. I recently heard from
him and he mentioned he is working with Shut Up and Dance again – what
a great combination! The track meant a lot, it pushed me to finally do
and finish the album, it was at the beginning of a friendship with
Freeze with whom I enjoy cooperating and am reviving the
"Junglegrowers" name (a new digital EP is coming soon), and it also
lead the way to more cooperations with other vocalists.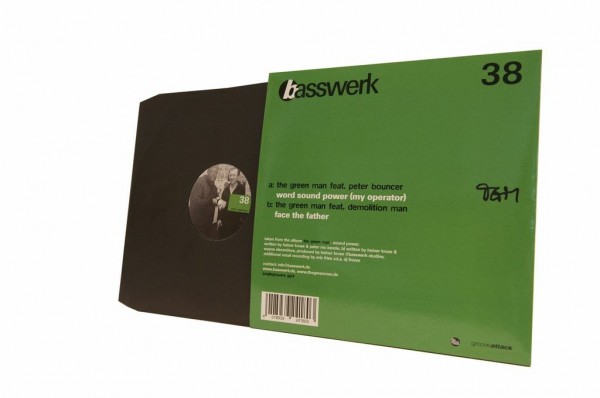 "Playing in the Dark": I really like this one and its mood. Mystic Dan
was improvising there was this one moment where it all seemed to fit,
it may be a bit of a reference to some kind of 98 sound i enjoyed to
be part of when we were playing in Cologne at Gebäude 9 or Unique
Club/ Wednesday Breaks in Düsseldorf.
"Automation": This one seems to fit in no genres, but recently I heard
tracks with similar approaches. I really enjoyed making it without
feeling any need to fulfil dancefloor needs, and I still enjoy
listening to it. When I compiled the album, I sat down and tried to
find a sequence with ups and downs of intensities and tension, like
telling different stories. Tracks like "Automation" or "Reasonjazz" to me
were very important for the album as a whole too.
"Love Change Or Leave It", "Electronic Supersymphonic": The first of those
maybe has the heaviest bass of them all plus incorporates some
classical sounds, I like it's overall vibe. The other one does have
the best string and harmony section on the album for my taste. I like
combining classical stuff with beats.
"Keep trying": MC Navigator did sing on another track in the beginning,
and the day we started recording we only had very little time and
later I became really sick so I couldnt play the gig, which never
happened to me before. But I heard him singing: "But if at first you
no make it then you never stop try"….so I tried to make something
out of it and am happy that it worked out. Later on, Enea and MC Fava
heard and wanted it for their Beatalistics compilation, but they
wanted it more mellow withoug the tension in the beginning and the
rolls, so I made them a special edit.
"Shy Converations" (with Sam KDC): He used Sony Acid on Windows and I
used Logic on a Mac, still it worked great using a Dropbox. I really
like working this way as it allows me to do it when I really feel
inspired – which sometimes simply is not the case when you're having a
hard time finding a date for a meeting – and still can work with
someone else, which may add a new dimension to the music.
"Stay true": Together with "Keep On Movin" it's maybe the track I play
most, but to me it's all about the bass that drops in and it needs to
be heard on a PA that goes really low.
Which song is the oldest and which the newest?
This is a hard one. "Reasonjazz" might be both. It is the oldest track
and I didnt necessarily plan to put it on the album, but when
collecting the tracks and everything was nearly done I realized that
"Reasonjazz" had a flavor that I wanted to add and it would help me to
do a nice switch, so I opened it again and tweaked it liked the end
result. It was the same with many tracks, they developed over time,
some were nearly ready for a while, yet i think that in the last
fifteen months many of them received important improvements especially
soundwise, take the tracks with Mystic Dan "Playing in the Dark" or
"I've got it in my Head" as an example. It was then when I really
started hiding in the studio and went deep into it. If you want to
take the time where I started, "Junglist Soldier" and "Mindless" are
the newest ones.
You are working with a lot of Reggae / Drum and Bass vocalists, your
style got a lot of Dub influences and the name of your album is
inspired by the jamaican music culture. Do you listen a lot to
Reggae/Dancehall music?
I discovered Reggae and Dancehall in Germany. For me it was music
spreading a totally different vibe. The people I met that introduced
me to it were more the relaxed kind of people and so was the music I
started listening too, while on the other hand I experienced very
special situations when playing Ragga, Roots music or Jungle as a DJ
in the right moment. On the other hand I feel quite far away from
certain Ragga that uses a lot of audible artificial pitch corrections
or never lets the vocalists pause, I can't really stand it. Due to the
other influences I had it feels natural that in the end I am often
trying to combine those roots influences and vocalists with
"electronic" music rather than recreating it in the same context. This
might have started with my Michael Rose remix, where I let him sing
through the vocoder. On the other hand, I like to combine classical
strings with bass and beats as well. In case of Peter Bouncer my
dreams came true and I extremely like the vibe he is spreading with
his singing. I like to make music together with good people. I also
like contrasts and different dimensions in the music. There are so
many different ways to make music – for example when you look at Jazz
where people often improvise, classical music where natural
instruments are supposed to be played very exact and there is hardly
room for any improvisations (while you still may get a shiver from
what you hear) and then Rocksteady or Hip Hop where musicians have
spread vibes and grooves or electronic music where it's a lot about
shaping sounds and engineering (but often there is just a person and a
machine). Combining some of the strengths of the different styles is
exciting for me – for example classical strings with great beats and
dub vibes….
Who else inspired you musically?

Wally Badarou, Shut Up & Dance, Air, Doc Scott, D-Bridge, Dead Can
Dance, Chaka Demus & Pliers, Dr. Dre, Jean Michel Jarre, Herb Alpert,
Carpenters, Miles Davis, Liszt, Beethoven, ELO, Barclay James Harvest,
Peter Gabriel, Kraftwerk, Yello, Trevor Horn, Guru, MC Solaar…..too
many to mention. Whenever I read a list who I've mentioned I realize
how many great people I forgot. But I hardly ever forget the first
three that I mentioned. Those and others have lead the way of simply
making good instrumental electronic music where vocals are not the
most important thing, while still being able to fit them in great when
the occasion was there. I like this philosophy.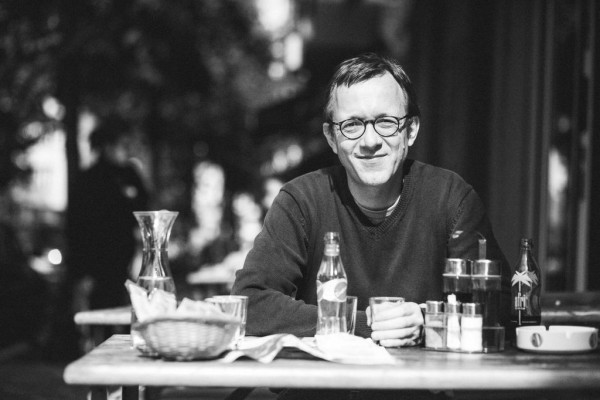 We saw some political sentences in your booklet. Could you imagine to
produce more music with political content?
I wrote a lot in the sleeve from my first album "You Decide" and also
a bit of text now again. When the time comes where the album is ready
I feel like I want to give some words and thoughts to the listener in
addition to the music. I can't really plan doing political music, I
guess it would be boring. To me the feeling is always first. And
sometimes I feel upset or angry about what happens and then I write a
track expressing this, like for example "We destroy the world" shortly
after the Fukushima disaster. But later on I often prefer to listen to
my more relaxed tracks. This made it also difficult for me to put the
different moods on one and the same album and I think it worked out
better by doing two CD's this time. CD2 may be a bit heavier – which
makes sense in a set…
What were the main changes for you in the Drum and Bass scene the last 15 years?

The scene has split in little cells and there are so many uncounted
artists and labels, so it doesnt happen as often as it used to be that
the whole scene is really worshipping special tracks that become very
prominent. Instead there are many good tracks and you have to discover
them, but in a way it's too much, its hard to cope when you also have
other interests. Also the little sub-scenes like Neuro and Liquid seem
to be a little stuck inside themselves, in the past I think the
musical development benefitted form mixing things like heavy and soft
or Soul and Ragga with Rave. There is of course a lot of crossover
music, but some of it doesn't come from an underground as I know it,
instead some tunes deliver pure functionality and try to replace the
former mainstream, but to me often lack "vibes".
On the other hand I think there is still the feeling, the music and
the will to experiment with new tools and combinations at the root of
this music which is why there constantly are a lot of good tracks – if
you dig a little deeper.
Please tell us something about the worldwide perception of Basswerk
and your gigs outside of Germany.
Honestly I don't want to talk about how the perception of Basswerk is,
I really prefer to let other people do this.
I did play in a lot of countries, but not so much recently as I worked
on this album for so long. Whenever I was in other countries, it was a
great experience, but still I also prefer to have enough time home and
am not too keen on flying in general. I have to say though that I
haven't seen many places that can compare with the vibe that comes up
at our traditional Gebäude 9 Basswerk events gigwise, while on the
other hand playing in cities like Toronto or Montreal was such a great
experience and whereever you go you can learn from how people live
together elsewhere.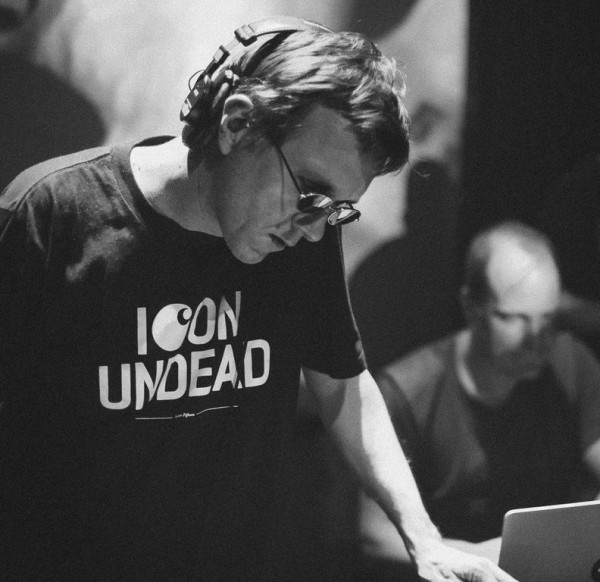 Please let us have a look inside your studio. What are your main instruments?
I have always mastered the "Samplers", it was the E-MU back in the
days and I suffered when it died and I didnt have a proper replacement
for a while. Meanwhile I have a lot of new and vintage Synths too, but
I still prepare to finally play my sounds through the sampler – which
is mainly Kontakt 5 now, plus Maschine and Live and others. I produced
some german tutorials for those by the way ("Hands On…"). Recently I
bought some Dave Smith Synths which I really like, I still have
vintage Moog and Korg Stuff plus a new Moog Synth, analog Desks and my
Yamaha FS1R. But of course I like experimenting with all those
software Synths like Zebra, Diva, Iris, Cyclop, Granite, MetaSynth,
Granulator, Operator or simply the Logic Synths.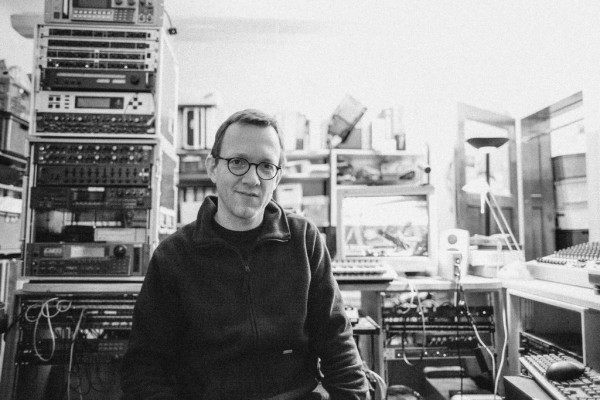 How often do you install new software?

Too often I guess, you know I write tech-reviews for several
tech-mags, which means I constantly try out new gear. I have the
freedom to pick themes that really interest me and I couldn't do it
differently, cause I mostly dig deep into new tools which needs a
heavy time investment. I usually only do it when I think it might help
or inspire me for future productions. But I hesitate a lot when it
comes to System Updates, which is why I've given up relying on Apple's
personal organization tools for quite a while, cause they made them
stop working unless you update and try force you to update when you
don't want it cause the music programs all run smooth.
Who is also part of the Basswerk Label and what is your partner Cheetah doing?

Cheetah is not working on Drum & Bass or involved in Basswerk at the
moment. And all relations with other artists have or had to develop
into something that fits, which has not been so easy for both sides in
the past as Basswerk has been there for a while. But currently I have
quite a few people I enjoy working with. Jumpat and Decon are
currently my residents, Jumpat, Freeze, Subz and Decon have been
people I've been cooperating with recently, so they are the most
important other people involved – plus of course our long time
resident MC Chevy and VJ Sehvermögen. My wife Eva Kruse-Bartsch also
helps me, she has done a few poster designs, she is also a
photographer and also did a video recently. Apart from that I will of
course continue to release music from people from all over the world,
especially on Basswerk Files, we already released more than 60 catalog
numbers and I always felt free to release more experimental or
unorthodox things. But I am also more focussing on my own music now.
Cheetah is currently putting all his energy into new artistic
paintings under his real name Laszlo Milasovszky. For a while he also
managed a restaurant at Lake Balaton and he recently had an exhibition
in Budapest. His paintings were on our Basswerk vinyl covers from Cat.
No 01-10 if anyone wants to take a look. His pictures show his
patience.
What are your future plans?
The whole Basswerk project somehow started as an output for music of
an artist collective. Recently I have contributed cooperations to many
album or digital releases on Basswerk and I plan to continue to do so
to have more influence on the label's sound. There will be also be a
big Jungle release with DJ Freeze on Junglegrowers/Basswerk Files,
where I was also involved – plus the singer Ras Abraham. I have a lot
of sketches and tracks still lying here that didn't make it on the
album, a lot of them need work. After the album was done I also
recently recorded Sheela Gathright, the singer of "Infinity", and I
think some great new tracks will ome out of that sessions.
What is your main wish?
I think I want to keep that for myself, but I am thankful for what I
am experiencing.
Thank you very much for the interview.
SOUND POWER
Released Date: July 19, UK July 22.
Buy here:
http://basswerk.bandcamp.com/album/the-green-man-tgm-sound-power-basswerk-cd-08
www.soundcloud.com/greenman
www.soundcloud.com/basswerk
http://www.mixcloud.com/thegreenmantgm/