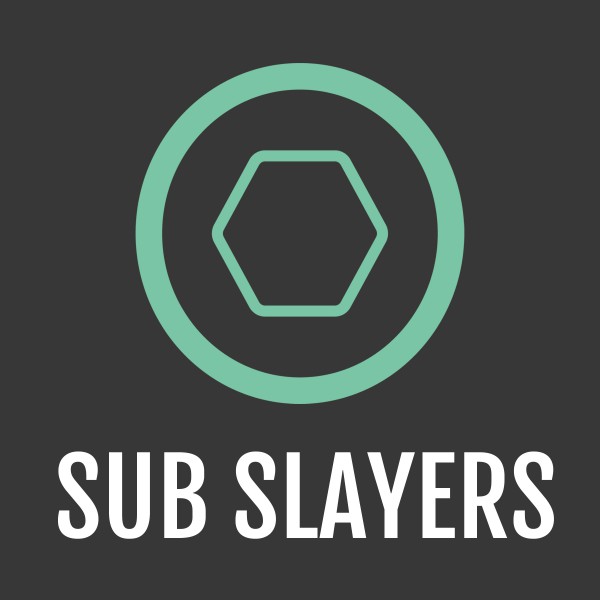 Sub Slayers was born in 2009. The creator of the label Jay Cunning is releasing all kinds of breakbeats, no matter which tempo they have. The label and the man behind are too interesting, we had to talk with him.
How would you describe the sound of your label.
So I'd describe the label overall certainly as an underground one that has championed and supported various artists and styles since we launched back in 2009. I started the label while I was on Kiss Fm doing the "Breakbeat show" and I was started to get drawn towards tracks like Noisia's remix of "Omen" (The Prodigy) which has the energy of Breakbeat but the rawness of Dubstep.  At that time Breaks was struggling to keep itself fresh and I've never been one to moan and complain so I started speaking to a few artists about forging a new style of 140BPM music that took influences from Jungle, Breaks & Dubstep which later on became called Future Jungle, personally I never like the name as anything with the word 'future' in the title just sounds naff.
As the years went on the label progress and we started releasing more 175BPM music whether it be Jungle or Drum & Bass or somewhere in the middle it was all about the underground vibes.  We've never really stuck to one tempo as for me that's too limiting, it was all about music that I liked that fit in with the ethos of the label. 
Sub Slayers #50 is out now, what can you tell us about that?
The 50th release for any label in a great milestone and Christian (Toronto Is Broken) came up with the idea of doing 2017 VIP mixes for some of the labels biggest releases. I loved the idea as it remind people where we're from while at the same time showing them what we can do now. I contacted all the artists with the plan and the EP is the final result that we're very proud of!  There's a few tracks on the EP that I would love to have gotten on there but it just wasn't possible for various reasons but I'm really happy with how it's turned out and the support so far has been amazing!
Please tell us five releases that stand out for Sub Slayers and why.
Wow – that's like being asked to pick your favorite child! Instead here's a few highlights for me…
1 – The Birth
Of course this would have to be one of the best moments as it's where it all began! Originally it was myself and DJ Quest (Cyberfunk) who started planning the label in 2008 but in the end it was to be a solo project for me. I had always worked on labels and projects with other people and really wanted to have something to call my own.
2 – Being nominated by DJ Mag & Bass Music Awards for 'Best Label'
These nominations came about around 2-3 years after the label launched and was a great to honor get recognised by my peers for all the tracks we'd release by so many great artists. 
3 – Spirit Song On A Metal Spider
We'd had great success with signing (a then 18 years old) Toronto Is Broken's first EP "Move It", especially Sprit Song 2012 (an updated version to the previous years one). It had been played from everyone from Netsky to Paul Oakenfold and was even played by Sub Focus on his BBC Radio 1 live tour. After a few months Arcadia got in touch and asked if they could use it for their monster robot fire display across the globe. Getting that news was one thing but witnessing it live at Boomtown was something else!
4 – Kool London show
I'd been a big fan of Kool since it's launch back in 1991 and after a long career in radio from Groovetech to Breaks FM, Ministry radio to Kiss FM I'd taken a break for a couple of years. Billy Bunter asked me to guest on his show and brought down MC Five-0 and that was it – the bug was back on! To be able to play on such a historic station that helped lay down the foundations of Hardcore, Jungle, Drum & Bass was truly an honour, 4 years later we're still banging it out every Friday!
5 – Long Players
From running record labels since 2004 I'd only ever put out 1 album (Rico Tubbs) and that was a lot of work to get it out there and really went off doing any more, but with this new sound we were forging with Sub Slayers and its artists I really felt it was the right thing to do. And so the Bass Selection compilation series was born and was a huge success. Since then we've created a genre focused Sub Slayers Series compilation and of course released our first ever artist album from Toronto Is Broken called Section Nine.
When you get new tracks from artists. Would you release every track that you like very much, or is there a special label concept where it has to fit?
It's quite simple really – If I like it, I'll release it. Big artist or small it's all about the music for me, in fact I pride myself in pushing new talent, there's something very rewarding in using the established platform of the label to showcase new talent. If you can't bring new talent through there where's our future?
Who are the Sub Slayers key artists?
I'd say King Yoof, Toronto Is Broken & SKMA, I've been with these guys since the start of their career and we've grown together, Sub Slayers is as much theirs as it is mine.
Please tell us something about your other labels Menu Music and Sub Nation.
I started Menu with Terry (Atomic Hooligan) back in 2004 as a party label for Breakbeat – it was fun music for dance floors that didn't take itself too seriously and got the party starters – which is pretty much both mine and Terry's ethos towards DJing! Terry is one of my closest friends and has been for years and we also work extremely well together. Back in 2013 we started a PR company On The Rise Music and a DJ & production school which we're still running today full time.
I launched Sub Nation as a platform for other styles of music I like that didn't fit into the Sub Slayers ethos, slightly slower tempo but still with that raw sound.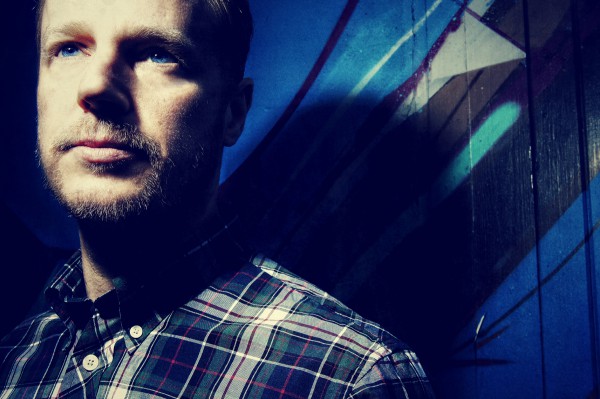 You had several Radio experiences amongst others a weekly Radio show on Kiss FM for over four years. We can hear you every Friday afternoon since 2012 on Kool FM with King Yoof for the Sub Slayers Radio Show. How do you prepare the show?
I've been on radio for as long as I can remember starting on out Dj Luck's pirate station Lush FM back in 1998, then Groovetech, Ministry Of Sound, Breaks FM (which I part owned), Kiss FM and now Kool London. It's an honor to be part of station that I grew up listening too!
As for prep, well I prep a lot! In general my Dj sets are quite varied from upfront D&B/Jungle to old skool or mid nineties Jungle – what ever I play there's always a lot of thought and love that goes into the shows. I also put a lot technically into the show as I broadcast the live show from the On The Rise Academy Dj studio and have been fine tuning the set up for months now. I'm very passionate about radio and very comfortable presenting shows so I always give it 100%.
If you are baking a cake with mixing techniques on one side and selection on the other. How big would be each side of your pie?
You just listed my two favourite things in one sentence, DJing & cake – respect! If it's for radio then the balance is probably 50/50, I tend to be a bit more mental with my mixing and generally showing off on radio as people are often in their cars, kitchens (making their own cakes I can assume?! ) or where ever they are so I'm there to entertain their ears more than their feet. In the clubs Id say the balance is more 70/30 in favour of selection, I still mix up the goods but I'm thinking more about tune selection as I keep my eye on the crowd to see what's going down well (or not!).
You already won several prizes. Which prize would you like to win most?
I don't really care about prizes/awards to be honest, I do what I do because I love it and if I happen to get recognition along the way then all good!
What can we expect this year from you and from Sub Slayers?
2017 is all about the bridge! Imagine Drum & Bass is one island and Jungle is another one, Sub Slayers is the bridge between them. I might put out more D&B tunes sometimes and other times straight up Jungle but the focus is all about the bridge between the two styles. I really loving the merging of these to genres
Thank you for the interview.