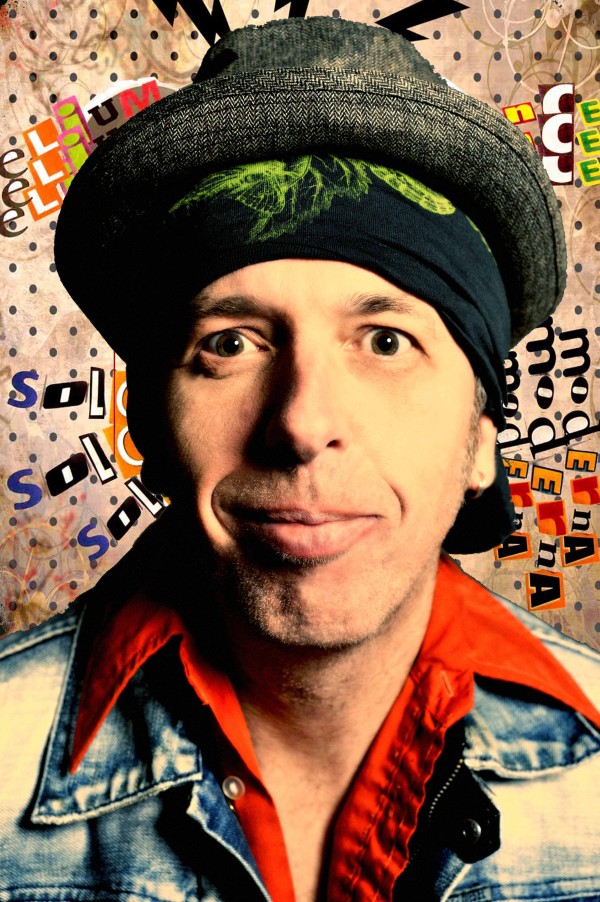 Solo Moderna is a Cumbia & Balkan producer and remixer based in Tilburg, Holland. He did remixes for Empresarios (Forth Knox Five) Mop Mop (Infracom), Una Mas Trio (Agogo), Dusty (J&M), Dunkelbunt (Chat Chapeau), Me & You (Tru Thoughts), Buscemi (EMI), Gerardo Frisina (Schema) andy many more.
He loves to put different styles together. On his fresh label Solo Moderna Records you´ll find Global Bass, Tropical Bass, Socca, Oompahstyle, nowadays folk music with a wobble bass and other worldmusic.
Which character would you choose for yourself in a cartoon?
Problably a mexican bird playing a tuba :)
 
You do a lot of remixes for different producers and also for Bands. Did things change the last years when it comes to collaborations between electro musicians and bands?
Yes, there's a change. Back in the days producers were remixing bands, but now there's a trend in bands remixing producers..! One of my new projects is gonna be remixed by an Italian Balkan Brass band.
I wonder what will be following, be remixed by a chef cook, that would deffinately put some food on the table! I believe that exchange trading will become the new thing! 
Please tell us something about the Cumbia & Balkan scene in the Netherlands.
There are some college DJ's like Tommi Benders, Esta Polyesta, MPS Pilot, Socrates that are involved in playing Cumbia and Balkan music. There's of course a bunch of Balkangroups like Amsterdam Klezmer but also not to forget the group "Amariszi" on my label. They are touring on festivals right now. I heard something about a crazy dude Dick El Demasiado but I wonder if he really is Dutch. And we have a big blogplatform Generation Bass, also operating from my hometown Tilburg. I problaby forgot some…
Where are the nicest partys?
I have to admit that you´ll find them in Amsterdam an Utrecht! In Utrecht there is Rasa and a club called Tivoli who are doing Moombahton and Cumbia on a regular basis… if some of you readers hit the Netherlands let me know… :)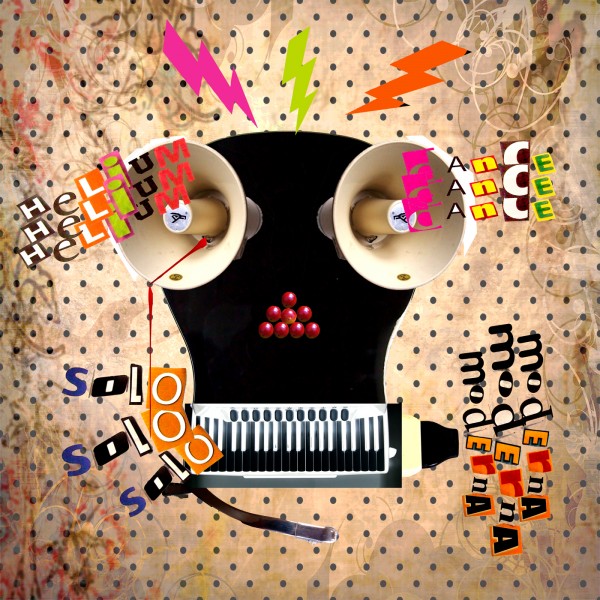 Do they sell Helium on those partys?
Yeah that would be lovely… haha! Well i would say it would give everything another dimension. Helium is a welcome entertainment that in fact displaces your oxygen and is giving you a high feeling… at the same time it is very funny to listen too, two flies in one hit as we say in Dutch :)
Do you sing on your productions?
Yes i do have to admit… mostly at the back of a track and i don't know if i would call it singing all the time. Maybe it's better be seen as comments during recording or burping rainbows maybe?
Please let us know three old Balkan tunes and three fresh Cumbia tracks you like most.
Boccovina Haaksman& Haaksman Remix
Taraf the Hadouks Carolina
Omfo Magic Mamaliga
Cumbia Cosmonauts – Adventure Bay
Elegancia feat. Boogie Castillo
Baltic Balkan feat. Banda Dzeta – Katapulta (Canalh Remix)
What are you listening to, when you lay down in your living room?
I like internetstations like Luxuriamusic. They always select old strange tunes witch can be very inspiring. And I like to listen to old Rocksteady Ska music and even Mentomusic witch I discovered much too late, it's a very sweet style of music with some calypso elements in it.
Which musical influences will also take part in your productions this year?
That would be that trap thing! I like the fusion of styles: Indonisian and country maybe? Haha! No, i don't know yet and I'm not planning ahead.  What my label SMR concerns i´ll release a 3ball/ Mexican tribal EP after summer with a Mexican producer.
What else can we expect this year?
An Electroswing project and an EP with Cafe de Calaveras – his debut EP.
Thank you very much for the interview!

http://www.mixcloud.com/solo-moderna/