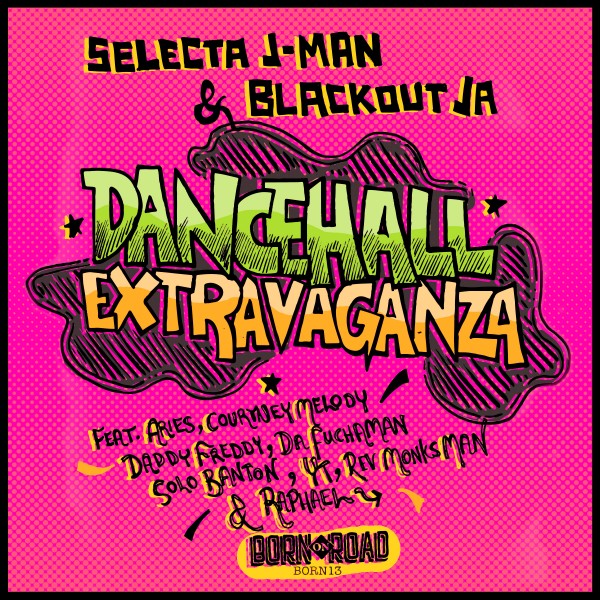 Selecta J-Man just released the Super Sharp Mixtape in April and is now firing out a wicked four track EP alongside Blackout JA.
The Dancehall Extravaganza EP is keeping its promise. Heavy junglistic Drum and Bass with plenty top vocalists.
Daddy Freddy is riding permanent on the title track as you know him – Boom!
Ninja mi Ninja is a biiig tune. The original is the massive title track from Courtney Melodys´s debut album back in 1988 out on the Fever riddim (produced by King Tubbys & Derrick Lee). The 2018 Jungle Mix is a collaboration effort between J-Man, Aries, Blackout JA & Courtney Melody.
This EP is a must for every Junglist!
Out today on Born On Road.