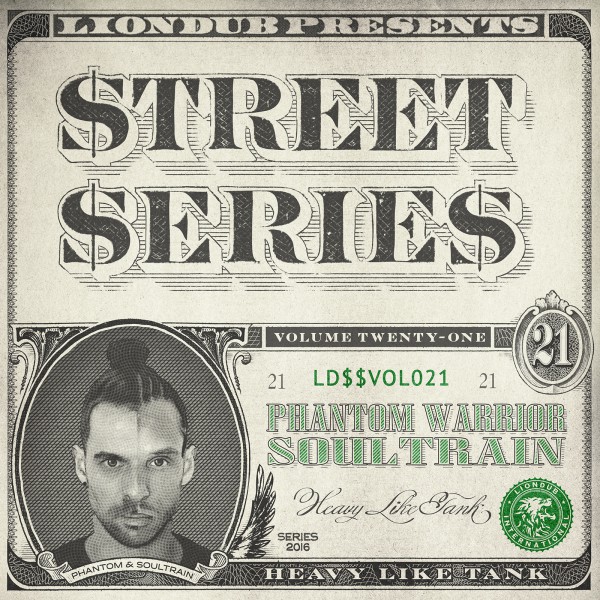 Phantom Warrior & Soultrain will release their new EP on Liondub International (Release date: 23.12.2016).
The "Street Series Vol. 21" comes with five dirty, monotone movers by Phantom Warrior and heavy Ragga vocals by the Mic Man Mr. Locomotive Soultrain. Raw and rugged!
Here you can read a interview that we did with the duo for the release of the single "Heavy Like Tank" in September 2015.