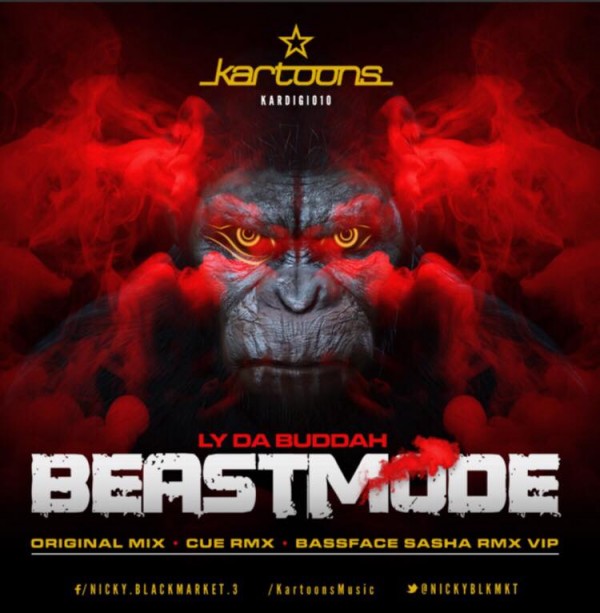 My new EP "Beastmode" is out now on Kartoons. I am very, very happy to celebrate the 10th release on this legendary label with my friends Nicky Blackmarket, Cue and Bassface Sascha.
This is a very special one for me. I am spinning Drum and Bass since 25 years now. I am doing a monthly DnB resident night in the same club (Big Up Brain Klub) since 23 years in my lovely hometown (Braunschweig, Germany). I had a record store, i was cutting dubplates, doing the Headliner Mag, founded the Drum and Bass Bundesliga, i am producing and DJing. It´s all about music.
Last year i released "International Junglist" on Dope Ammo and "Respect" on Serial Killaz. I started my own label Real Vibes with Mystic Dan… and i still love to party hard!
Big Up each and everyone!