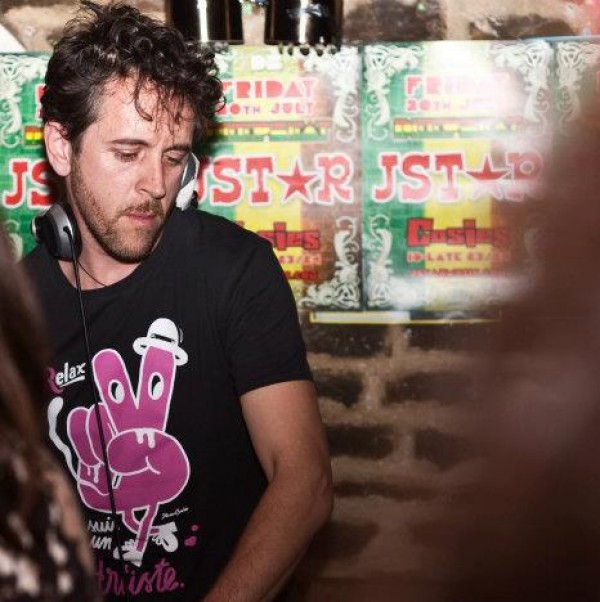 JSTAR
We love Jstar for his remixes, musical knowledge, cooking recipes, and lickshots. He grew up in West London and is now rocking the crowd worldwide with Dancehall, Global Bass, Moombahton, 60´s RnB and much more.
We talked with Jstar about his selection, crazy rumors and his future plans.
Do you remember the first record you bought?
In 1984 I bought UB40s "Cherry Oh Baby" and I remember going to Woolworths around the same time and buying Bob Marley's "Waiting in vain" and "One love" on 7″. Later some OMD 7″ sand "Now that's what I call music 2" Compilation on cassette. I had been bought up on a diet of boogie boogie Jazz, RnB, classical and exotic Greek and french egyptian records in my house
Please explain the music selection you have at home a little more and your live-selection.
It´s not that big – around 4000 records: lots of Roots Reggae, Dancehall, Ska , Jazz, African High Life, Polish Funk, seminal Rock albums, Spoken Word, Samples, Ethnological….When Djing I will be playing Bass culture – a journey from Dancehall to Drum and Bass via Colombia and New Orleans. Perhaps latest joints i´ve borrowed off Diplo and the Major Lazer massive, Moombahton, Kuduru , Trap and mixing it with my own Basstronica. Recently i was invited to London to spin just RnB and Ska 45's which was a massive pleasure!
What was the funniest feedback, you got on your remixes
A company in USA used a track to advertise burritos!
Please tell us a very special moment in your career.
I had no idea where my records were being sent around the world. I joined myspace 3 years after putting out my first records and got 250,000 hits. Some guys came to me at a gig in South London and said they were going to fly me to New Zealand to play an amazing festival on a beach! It was unbelievable and humbling.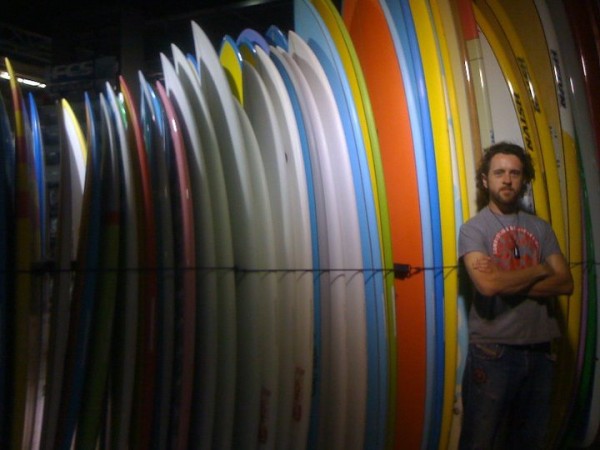 About some rumors. From who did you buy your famous lickshot machine?
It´s phenomenal how many people are now manufacturing and buying the Wuzzle Box / Sirens. Mine has been sampled by Fat Freddies Drop, Motagen Sound, Morcheeba… It came from Russ Disciple of Boom Shacka Lacka Sound System in UK, who also makes Jah Tubby's Boxes, but the parts in mine are no longer available, but produce a very distinct tone. The Disciples came and played a gig for us, aswell as Mad Professor, Zion Train, Blackamix back in my hazy dub days.
Did you escape from a major record deal?
Yeah we were all working exclusively under a deal but they weren't putting the records out. We had great times supporting Cypress Hill, Moby, going to posh parties, great studios.. but the label didn't seem to know what was going in the real world: they didn't even understand why we wanted a website!… at least our A&R guy found a new singer to work with… Adele!
Now you are working for Mad Decent. What are you doing there?
For almost 4 years i´ve been working in a touring capacity with Diplo, Major Lazer, Dillon Francis and others, organizing the shows with local promoters across Europe, Russia etc.. Check out the Diplo book – "128 beats per minute"
How is it to work with Diplo?
Great guy, works real hard, never stops, very lucky guy.
Please tell us three timeless tunes.
Nightmares on Wax – Aftermath
Burning Spear – Marcus Garvey
Amos Milburn – One Scotch, One Whiskey, One Beer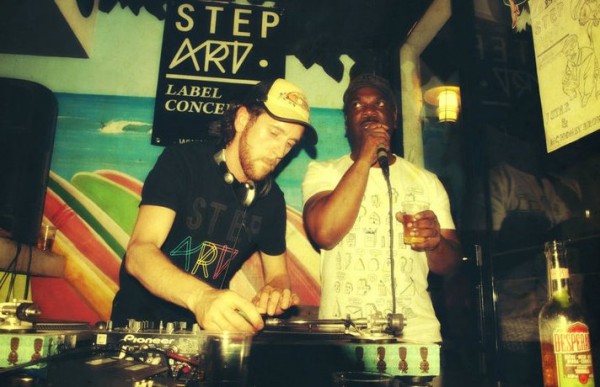 Your famous dish.
I´m well known for 2 dishes: Ackee & Saltfish, and Putanesca – you can get the recipes here:
http://jstarmusic.com/jstar-simple-puttanesca-sauce-for-spaghetti
My summer salads are pretty mean too.
What can we expect next?
Remixes out in the next months are: Vibration Lab feat Linval Thompson "Inna Zion", Corduroy Kid "Too Late Virginia" and Dubstep Reggae from Serocee "Rising Star":

Then to celebrate 10 years of Jstar – A double vinyl album of Official remixes – all in one place – then the Jstar album which will be inna Reggae fashion with some nice new Riddims. And i will be making a cake.
Thank you very much!
http://jstarmusic.com/