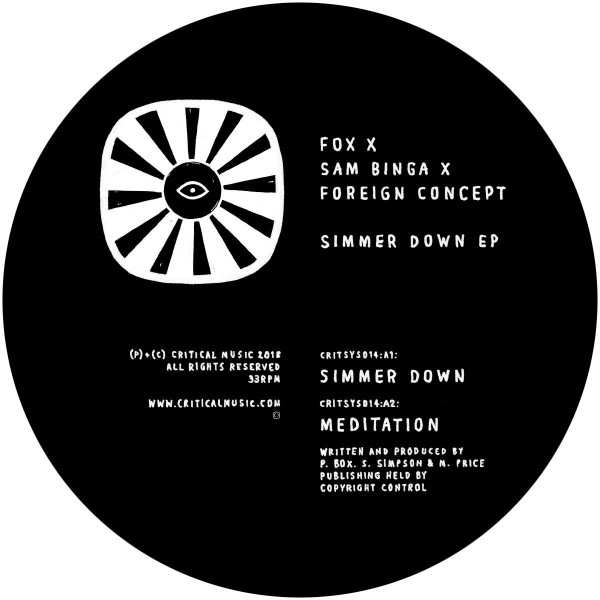 Another banger from the Binga, sorry i couldn´t resist. As Enei´s Remix of Sam Binga´s "Proud" is still in hot rotation, here comes another big release.
Four tracks, with deep beats and lyrics from the man i like most on the mic. Big Up Fox everytime!
This EP is pure fire!
My picks are: "Meditation" and "Tippy". You can watch the video for "Simmer Down" here.
FOX x SAM BINGA x FOREIGN CONCEPT – SYSTEMS VOL. 14
Released September 28, 2018
Critical Music