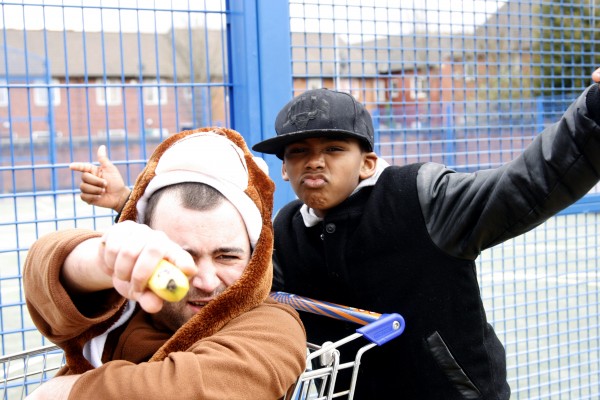 Chimpo is well known for his productions, respected as an MC and people dance to his DJ sets. We just featured his new EP. He is part of Broke´n´English and the Estate Recording crew, got tracks out on Contagious, Sidestepper, Sin City plus many more, a officially remix for the Wu Tang Clan and Omar and for 2013 he got some new tracks signed to Soul:R, Big Dada and Critical. What a combination. A big and creative Manchester family with people like DRS, Dub Phizix, Strategy, Mr Fox, Zed Bias, Marcus Intalex, Skittles and many more can´t stop doing heavy music!
We listened to your productions first in 2006, when did you start producing?
2000 I started properly on a PC. Before that I was on 2 tape decks, a casio and an old record decks. My mixdowns weren't the most polished…..
Who owned the first studios you visited?
Dub Phizix old studio in Sankeys and Zed Bias's are the first studio's I really spent time in working. Big up them two init.
In which living-rooms do you chill most time now?
Dub Phizix gaff I'm at a lot. He's got a propper sick chair. I'm also at my bredrin Problem Childs a lot. She's the visual don so she helps me with photos and graphics and stuff. She makes a wicked brew as well. Check out her blog here.
You produce and play Dubstep, Future-Dancehall, Drum and Bass and Grime. What else do you listen to at home?
Reggae and soul mostly. I listen to psychadelic rock sometimes too. One night Strategy came round and we played prog rock and funk all night and pretended it was the seventies. It was sick.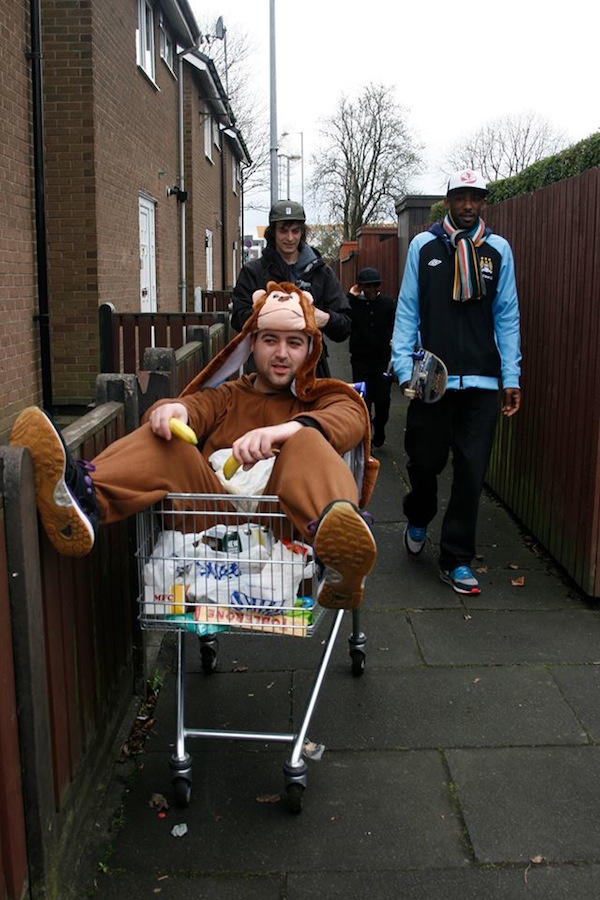 You wrote about some combinations with My Nu Leng, Calibre and Dub Phizix for this year. Please tell us more about it.
Phizix I've always done music with. My Nu Leng i heard a year or so ago and buzzed off so we got on some music together. Calibre i got linked though Marcus Intalex. Yes Marcus!
Where do you like to go out in Manchester?
Band on the Wall, Mint Lounge and Charlies Chinese Kareoke. I've not been there for a bit. Love that though Once i just stayed onstage all night and did backing vocals for everyone that got up.
Which international club and festival do you like most?
I played in LA at a night called Pure Filth. That was sick. I'm playing Outlook and Sun n Bass festivals this year again which I love. Too much fun. I'm gonna try behave this year.
You murdered the Boiler Room with Dubs and most of the people you can see in back of the video where lame as an ill donkey – who invited them?
Dunno people don't dance much in that environment do they? I think I danced more whilst DJing than any of the crowd. It was sick though.
What else can we expect this year?
More music with Dub Phizix, Trigga, Fox and others. I've got something signed to Critical and hopefully a collab with Skeptical is coming out on Exit. I'm also doing a full spread for playgirl magaizne and releaseing my aftershave 'Eau De Chimp'.
Thank you for the interview!

https://www.facebook.com/chimpomcr