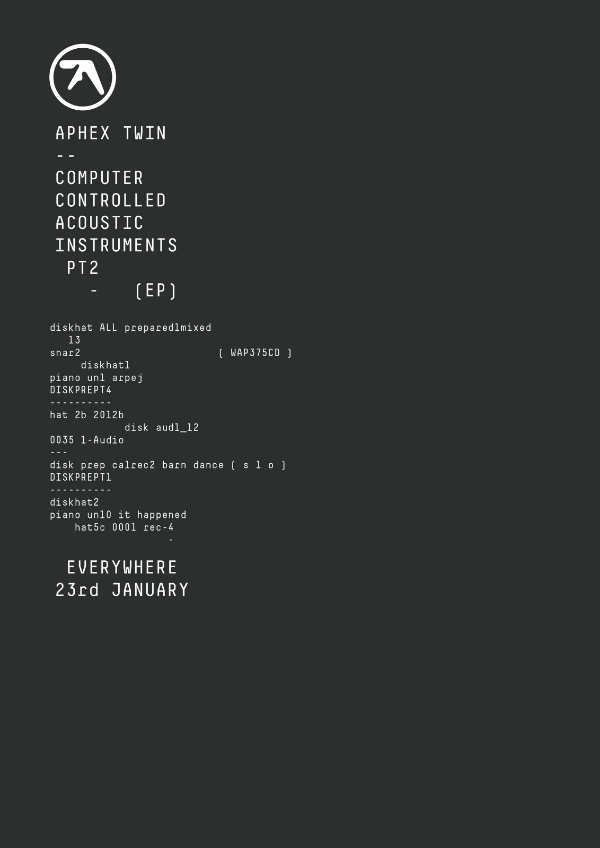 Aphex Twin just released his latest LP Syro last september. It took 13 years to wait for this new LP, then he gave away some "modular synth" experiences (that are nowhere to find anymore). And now! Just visit his new soundcloud page and you´ll find only one track: aphextwin
Diskhat ALL Prepared1mixed [snr2mix].
This is a new track, it is a different mix from the opening track of his new EP: Computer Controlled Acoustic Instruments pt2 that will drop tomorrow on Warp Records, it is great and it is for free (be fast!).